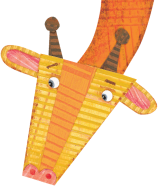 A great way to start the day!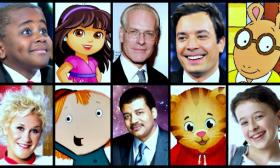 Arthur, ArthurTV's Best Role Models of 2014
With positive messages, healthy outlooks, and smart lessons, these characters and celebs are folks kids can look up to.
From Elmo to Doctor Who, TV characters teach our kids lessons, make them laugh, and transport them to otherworldly places. And as many parents know, some TV characters are better influences than others. Though many kids are shifting to YouTube to find characters they can relate to, we estimate kids will still watch an average of 20,000 hours of TV before they turn 18, so it makes sense to steer kids toward the best role models we can find.
Each of these 10 TV characters has something positive to offer kids, whether it's as a trailblazer in a particular field or as someone kids empathize with as they manage familiar struggles. Complement these TV role models with real-life people who make a personal impact on your kids, and point out the qualities you want your children to emulate.
Why he's great: Arthur is a sweet, curious, energetic, and studious 8-year-old who — like most 8-year-olds — has his fair share of worries and conflicts. But he resolves these issues — and those of his friends — by being thoughtful and kind and learning from his mistakes.
What makes him extra-special: Arthur has been easing kids through early childhood for 17 seasons, making him one of the most enduring childhood TV characters.
9 Responses