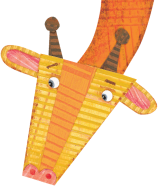 A Plea to Keep Art in Millcreek Schools
Dear Millcreek friends,
As someone who was nurtured by the Millcreek school system, I was saddened and alarmed to hear that the Millcreek schools were considering eliminating the arts from the curriculum.  In my opinion, this would be a tremendous loss for every student. Whether you're naturally artistic or not, learning how to think creatively is a very important skill. The arts contribute to every child's ability to use his or her imagination. Art is about inventing new ways of fitting things together: words, images, objects, processes, thoughts and history.
Growing up in Millcreek and watching my dad go to work everyday for the railroad was painful. Dislike for his job was palpable. But he filled his free time with creative pursuits, writing, architecture, gardening, researching  and collecting antiques. This taught me an important lesson at a very young age. Find a job you love because it adds immeasurably to the quality of your life. By cutting the arts in Millcreek Schools, you are saying to many kids, who you are and what you want to be, isn't important. You are removing a critical foundation that may lead to successful careers in the arts for many kids.
Not every child goes down the educational conveyor belt neatly nourished by the core curriculum. I was one of those kids. I don't want to even imagine what might have happened to me without the ability to major in art at McDowell High School with Nancy Bryan as my teacher. And there are many other kids like me growing up in Millcreek today needing the arts in their educational process to make them the exceptional adults that they can become.
As I travel around the country speaking to children about my books I have the great opportunity to talk with teachers about their schools and their work. For many years now the things they report about what teaching has become is not encouraging. Since the reduction of art, music and drama in so many schools, accompanied by the testing requirements for government funding, our children are becoming robotic regurgitators of facts for test taking.
Perhaps the most compelling reason to keep the arts in our schools is outlined brilliantly by my friend, Harvard professor, Howard Gardner in his book, MULTIPLE INTELLIGENCES. I urge every person who is in the position of eliminating the arts in schools to read this book. He outlines eight intelligences and writes very compellingly about the importance of integrated daily arts instruction. He explains the idea that people have eight intelligences (verbal-linguistic, mathematical-logical, visual-spatial, bodily-kinesthetic, musical-rhythmic, interpersonal, intrapersonal, and naturalist), and schools must use them all to help every child reach full potential.
My Millcreek education provided the arts foundation I needed to help build a successful career in the arts. It's impossible to imagine Millcreek Schools withdrawing this critical component of a child's education. If I were a student in your schools today, I would be very frightened about my future.
I'm hoping you'll do the right thing for our children.
Yours sincerely,
Marc Brown
2 Responses