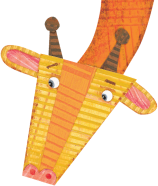 TWO EMMY NOMINATIONS FOR ARTHUR!
A nomination for ARTHUR Seasons 16 and 17 Writing. In my humble opinion, we have the best writers in the field of children's animation headed by the brilliant Peter Hirsch.
A nomination for guest star, Alan Cumming for his performance as the snotty poodle, Sebastian.
2 Responses